Written for Atwood
Content warnings for this story (click here for guide):

"I won't say it. I won't ask."
"Oh, you won't?"
"No. I'd rather stay naked."
"Suit yourself. Or don't, as it happens."
Mara sat on the floor of her guardian's living room, sulking. She was naked and her hair was a tousled mess, suggesting a struggle had recently taken place.
It was a little chilly and her nipples were puckered. Goosebumps danced over her skin.
Come to think of it, it was getting chillier. She scowled at Mr Peregrine, who was calmly writing at his desk.
"Hey!" she yelled. "Why's the heating off?"
"Because it's a nice day outside – cold but bright. Besides, I'm wearing a jumper and that's quite enough for me."
Mara stood up and marched over to the thermostat. As she reached for the dial, Mr Peregrine materialised and grabbed her wrist.
"I decide the temperature. You're not in charge here, Mara."
She glowered at him, unused to not getting her way.
"Sit back down and behave or I'll put you over my knee again. If you're cold, I've already told you that you can ask for your clothes."
"I don't want to wear those clothes!" Mara stomped back to her corner and sat back down with a thump.
Mr Peregrine smiled. "Well they're the only clothes you have now, and again – you know the rules. As your guardian, I decide what's best for you."
"But they're embarrassing!"
"You might find them embarrassing, Mara, but they're just a little more modest than the outfits you were caught wearing. A little more suited to a girl who screams and sulks. Perhaps if you'd dressed like a nice girl, the Moral Standards Police wouldn't have needed to bring you in. You really have brought this on yourself."
Mara rested her chin on her hand and thought back to the officers hauling her off. She'd deliberately defied the clothing laws with a miniskirt and croptop, assuming her father's diplomatic connections made her immune. It had worked her whole life – nobody dared to cross her or tell her off. Apparently, though, the MSP were immune to her threats.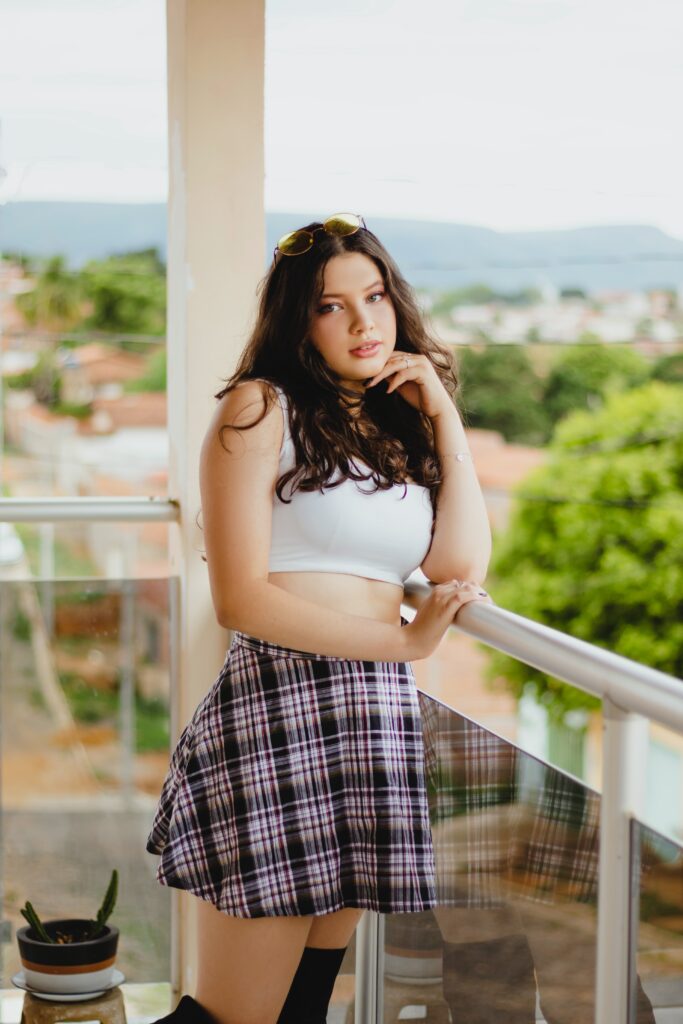 She'd been stripped, hosed down in a shower block with other girls and given a childish bob haircut. Each girl had been given a shapeless striped dress to wear until sentencing. Many of them were rich girls like her, unable to believe people would treat them like this.
Five years. She'd received a five-year custodianship under the control of Mr Peregrine. He was a neat, precise man with grey-flecked hair and a well-cut suit. He also had a hard hand and a fondness for implements, as Mara had found out. She'd been spanked, slippered and caned many times since her arrival three days ago, and had been outraged that her guardian seemed to act with impunity. He wasn't afraid of her threats to call her father, he laughed when she told him what would happen to him when the phone lines were restored, and he delighted in her tantrums, seizing each opportunity to spank her afresh.
Yesterday he had brought in a selection of outfits and invited her to choose one to wear that day. Mara was appalled. There must have been some mistake. Yes, that was her size, but these were nursery dresses and playsuits meant for three-year-olds. Scaled-up infant school clothes.
"I don't want to wear any of them. I'll stick with my jail dress," she had sniffed.
"No you won't," said Mr Peregrine, because that – he brought out a pair of scissors – is coming off right now."
He wrangled her into a surprisingly firm hold and snipped away until the dress lay in ribbons.
"You….you bastard!" sobbed Mara, covering herself in shame.
"Let's get you decent, eh?" said her guardian. "Now, shall we go for the little sailor dress or the romper? I do believe you'd look adorable in either. Then you can throw all the bratty tantrums you want and you'll look the part."
"NONE!" roared Mara, grabbing a tablecloth. The cloth was swiftly tugged back and Mara was sat in the corner.
"No clothes unless they're my choice of clothes, little Mara," said Mr Peregrine. "You can sit there without dinner until you're ready to ask nicely to be dressed up."
And she had sat there now for the best part of 12 hours, even attempting to sleep against the wall. Gradually she had lost her embarrassment at being naked, and was now simply irritated and uncomfortable as the temperature fell.
Mr Peregrine had compounded her embarrassment by placing a little chamber pot next to her and informing her the bathroom door was locked.
"If you need to go, you will use this. No toilet privileges for naughty girls who won't wear their dresses."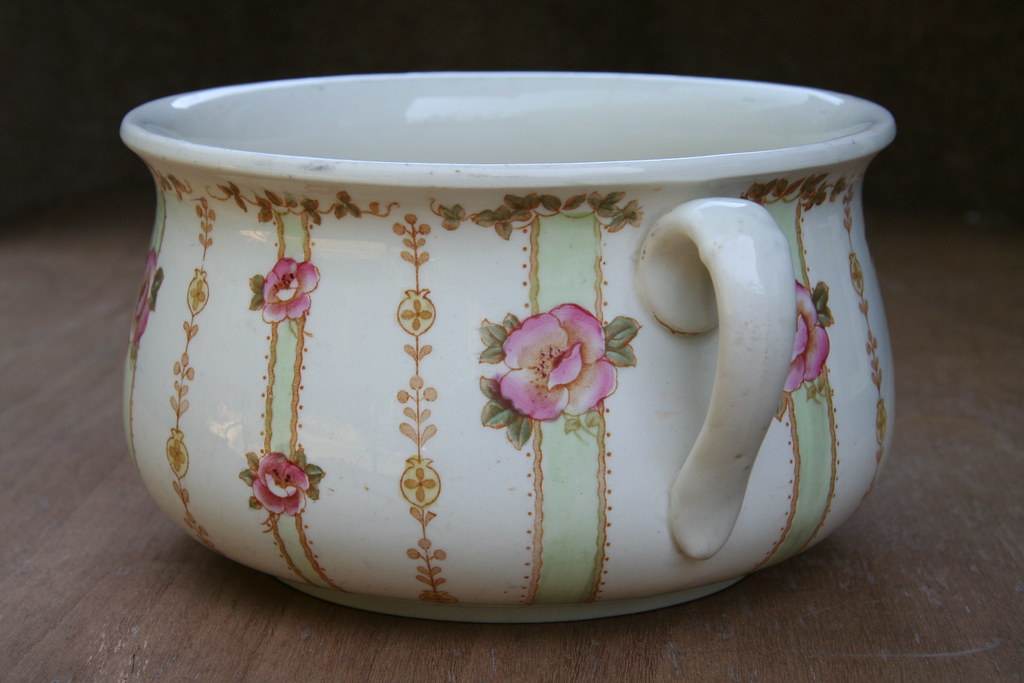 Mara had held out using the pot as long as she could, but eventually she was forced to sit on it in full view of her guardian and tinkle into the ceramic bowl. Excruciatingly, Mr Peregrine insisted on standing beside her, patting her head approvingly as she peed.
The bowl was not emptied but left beside her as a reminder, and Mara shuddered in embarrassment every time it caught her eye.
"Ready to get dressed yet?" Mr Peregrine would ask from time to time. Mara shook her head furiously, but felt hungrier and hungrier. He was really serious about this.
"Tell you what," said the guardian. "Let's do this in stages. If you ask for your knickers and socks, I'll give you some hot lunch. Then each time you request more clothing, you'll get another piece of food or another privilege back. Bed privileges, loo privileges – all the things a good girl deserves."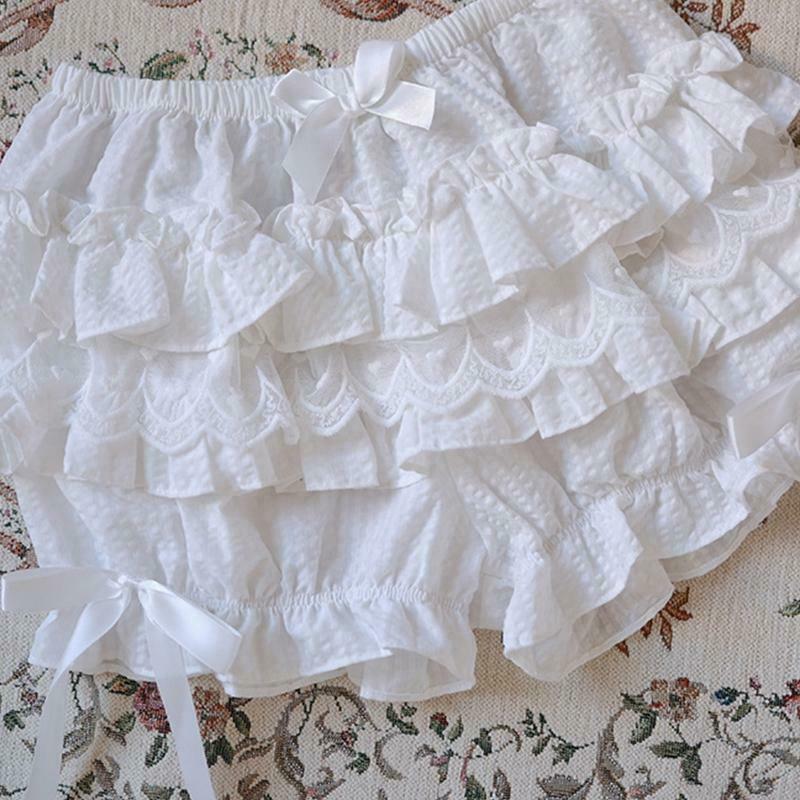 Mara raged inside, but she really, really wanted some food. She smelled an incredible pie cooking in the kitchen and her tummy rumbled. She was shivering now as well, and very much wanted some coverage.
Mr Peregrine disappeared into the kitchen and returned with two large slices of pie, two heaps of mash and fresh vegetables. Mara's mouth watered.
"Unhh," she grimaced. "OK, the knickers and the socks."
An eyebrow was raised.
"I didn't hear a polite request."
"Ughhhh!" growled Mara. "OK, please may I wear the knickers and socks?"
"Better," said her guardian, and returned with frilled ankle socks and ruffled bloomers trimmed with layers of lace.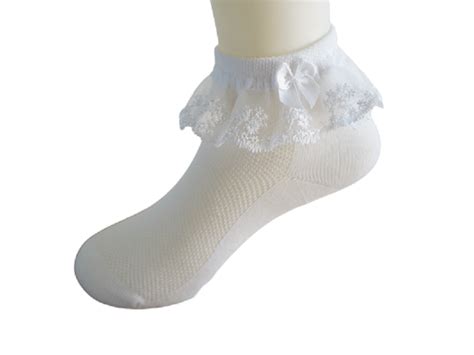 Mara pulled on the garments in fury. The bloomers were obnoxiously puffy and cute and the socks looked like ones she'd worn as a toddler.
"Can I…?" she looked longingly at the pie.
"Yes, get some food. You look very sweet," said Mr Peregrine.
Mara fell upon the pie, scarfing it down and moaning in enjoyment. It warmed her through.
There was a ping as a message appeared on the monitor in the corner and Mr Peregrine put down his knife and fork to go and read it.
"Ah, wonderful!" he said. "Our visitor will be arriving in five minutes."
Mara dropped her cutlery and spoke through a mouthful of pie.
"Whuh visitor?"
"A good friend of mine. A writer-photographer for the Moral Gazette. He's coming to do a feature on you as the daughter of such a high-ranking official."
Mara turned pale.
"NO. Not like this."
"Oh yes," said Mr Peregrine affably. "I'm sure he'll take lots of pictures of you in just your ruffled bloomers and sockies. And your chamber pot, which you used so well. He'll document that unless I allow you to go and empty it. What a comedown for such a powerful young lady! Won't your old friends get a kick out of this?"
"NO!!!"
"Oh yes, and perhaps if you misbehave I'll take down your knickers and show him how a naughty girl is spanked."
Mara was frozen to the spot, not even chewing her food.
"OR," said Mr Peregrine, "You could let me dress you properly, we could empty and put away your pot and we could have a nice conversation with Mr Raleigh about how well you're doing, and how you hope to soon be back out in the world."
Three minutes to go. Mara knew when she was beaten.
"Please…please may I wear the dress, Sir?"
"Much better," beamed Mr Peregrine. "But which one? There's a white satin confirmation dress covered in frills – perfect for a little angel like you – an infant school uniform embroidered with an M, a baby-blue princess costume, pink bloomer dungarees with a puff-sleeves blouse underneath…we have so many choices and you'd look darling in any of them. But time is of the essence – just a minute before Mr Raleigh arrives for picture time. So which one is it going to be?"