Happy New Year all! To kick off 2023, I wanted to celebrate an unsung hero of written smut, porn and filth: the erotica editor.
Specifically, I want to sing the praises of an amazing friend of mine, Maya Berger. Maya runs What I Mean To Say, an editorial service catering for everything from business writing to memoirs, but she has a specialist interest in editing erotica.
Kink-friendly, queer-friendly and laser-focused, Maya is my heartfelt recommendation for anyone wanting to spank their erotic writing into shape. She's a sensitive, thoughtful reader who embraces the humour and the seriousness that x-rated writing can encompass, and she sees the story the author wants to tell, helping them pull it out of the mire (unless, like Shakira here, you're actually into mires).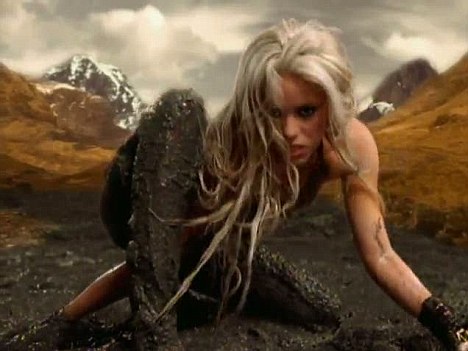 While every editor has their limits in terms of the content they will work on, Maya has always been more open-minded, informed and receptive about kink than the majority of editors out there, and I've seen her working on spectacularly surreal erotica with the same dedication, skill and sensitivity she would apply to a vanilla novel or non-fiction hardback.
Maya has written a number of brilliant posts on various aspects of kink editing, BDSM fiction and genres in smut:
Peril and Pleasure: Dark Erotica and Dark Romance
Inclusive Intimacy: How To Write More Diverse Sexuality in Fiction
A Romance and Erotica Editor's Favourite Podcasts
Check out Maya's work at What I Mean To Say and speak to her if your porn needs a polish or (goodness!) a full stripdown.