Sometimes it just happens. The kink you spent years trying to hide and forget, before finally allowing yourself to explore and embrace, thereby building a tribe and a family of fellow perverts, just…vanishes. Sometimes life changes your priorities (children being the obvious one), sometimes health problems intervene, sometimes you have a bad experience that nukes the kink, and sometimes there's no rhyme or reason. This all-consuming internal erotic odyssey just ends.
If that's the case, there's not a lot the former kinkster can do but wait and see if it comes back, or move on. But whatever lifespan your kink has (and it might match your actual lifespan – I certainly hope mine does), there are things that may shorten it. These might range from unhealthy/unhappy partnerships, pushing yourself over the edge-play event horizon, binging on porn like chocolate or any drug until it just doesn't tickle you like it used to, or sometimes mixing work and pleasure. It's the last option that's been playing on my mind.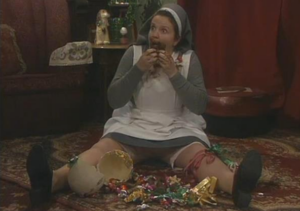 OnlyFans and similar sites is the next technological step on from camming, which is one step on from phone and chat sex work and so on. The main difference with OF is that it offers a more open platform than many past media and it's certainly more flexible and (potentially) lucrative than many routes. You produce content for subscribing fans, or you offer customs for extra money. There have been plenty of pearls clutched over OF – especially when you get news stories about underpaid nurses quitting healthcare to pursue OF full-time, as if that's OF's fault and not the terrible salaries we pay HCPs – but overall, it's accepted as a part of the labour market.
However, as many mainstream influencers have discovered, it can be hard to separate the public version of yourself from the private. In the relatively PG land of Instagram, young people crash and burn all the time, stressed to sickness by the demands of the algorithms and punished with invisibility for failing to upload more fodder for the beast.
I'm wondering if OnlyFans folk have experienced a similar effect. (Sidenote: I'm using OF as a proxy for all similar sites like Fansly, Loyalfans and Friendsonly.) Once you're set up on these sites and start building your fanbase (and income stream), there is usually growing pressure to keep creating content to please your patrons. I can certainly see this being positive: motivation, invention, validation, interaction – and of course, remuneration. However, between the potential stress of churning out porn, scrutinising your body, separating your home-life from your work, marketing your profile and working out what you will and won't do for the right price, it strikes me as a good way to weary a kink.
Major caveat: I've never worked on OnlyFans or similar sites and I'm coming at this question with less than zero direct experience, so I welcome responses from those who've actually had channels, whether they've been successful or stressful or both.
How is the subscription solo model different from regular porn? It's not so different, I guess, and much porn now has moved from the agented San Fernando Valley model to a self-driven, start-from-scratch affair. Jon Ronson's excellent short series The Butterfly Effect shows how PornHub alone has decimated the porn industry, driving the rise of custom clips as an alternative model, while shunning the fun porn titles of yesteryear (hello, Sisterhood of the Traveling Sluts) for more pedestrian, algorithm-friendly, does-what-it-says-on-the-tin titles, like Slut Wife First Double Penetration Gangbang With 4 Cocks.
I think it was Bella Donna, in an old Bizarre magazine, who described porn actors as "sexual athletes". If you can get the physical moves down, you can leave your emotional life in the green room and pick it up after. As with Olympic athletes, there's a short expiry date on such a career, unless you're past what Ronson discovers to be "the fallow years between teen and MILF". In which case, excellent – top up that retirement plan! But even if you undertake this as short-term from the start, is that brief intense period of monetising your kink enough to nuke your pervy mojo?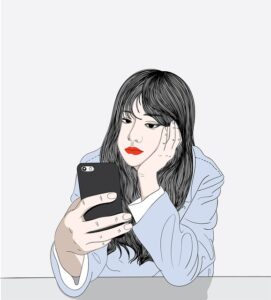 During the pandemic in particular, OnlyFans saw a surge in signups from people whose regular jobs (often in the service industry) had vanished, with new user and creator accounts increasing by 75% between March and April 2020. People who had perhaps never before considered sex work saw a way to make an income from something they would have done anyway for fun. Sometimes it works out that way, but even successful people will find themselves working to the demands of the algorithm, just like any YouTuber posting response videos or unboxings. Suddenly you have a relentless boss (but not a hot one), endless targets to meet and none of the perks of employment.
In a 2020 Guardian article on OF, one popular channel owner commented: "It's not just you made an account, you post some pics and then all of a sudden you're raking in the big bucks. It definitely takes hard work."
Kink specifically demands a certain headspace (apologies) and creative bandwidth. Even for pure sensation players, there's a power exchange element that demands shared energy. And aftercare and downtime are crucial to feeling not just ready to go again, but excited about it. If you're performing your kink for an audience, day in, day out, there's a chance it will become hard to extricate work time from me-time.
Not to mention the facts that creators are punished (and not in a fun way) for stepping off the treadmill, as content creator Mysterious Witt explained in a 2021 Medium article:
"I took a break from OnlyFans for a while. I don't get "royalties" for my old content unless I continue to upload new photos and clips. OnlyFans stopped paying me for new and ongoing subscribers, basically pocketing the money I was generating, because I hadn't uploaded any new material in a couple of months."
Plenty of sex workers genuinely enjoy their work. On the rare occasions anyone thinks to ask sex workers about sex work, many confirm this. Plenty are just doing it for the money, and that's fair enough, but they're not the group I'm thinking about here. Nor am I thinking about anyone who is doing SW under duress.
I've no idea how many find SWs find their work sexually exciting but I can imagine plenty of other non-tangible benefits: the varied, personal nature of the work (providing the client is a good one), the independence and the intellectual stimulation of meeting different emotional and physical needs must offer a lot to someone who thrives on challenge. And plenty have developed strategies to keep their work and emotional life separated. Many folks who work as pro-tops are submissive by nature. Many make wonderful tops because they understand subbing. Their domming work also leaves their sub side unexhausted and independent of commerce, and may even increase their appetite to be topped themselves. It's a bit like sexy crop rotation.
I do wonder how kinksters going fresh into sex work keep their boundaries intact, at least those who have a stake in retaining their personal kinky self. Is it a case of setting out your stall so the material you sell is one step removed from your kink, thereby harnessing what you understand and enjoy about kink while not frazzling your brainspace? Perhaps many perverts aren't too bothered about burning out their kinks, but I find the idea very sad. Your perversions are a brilliant part of you, representing different facets of your personality and experience. They offer a creative outlet, refreshing new experiences and lots of new ways to tangle with others. It seems a shame to salt the earth for a short-term business.
And I do wonder whether any creators feel they've missed out on a really fun real-world connection because part of them was distracted by the money they could have made if this were on their channel.
I'd be interested to hear thoughts on this.